Vampire Diaries Season 2 dah kuar dah....
Hari Khamis hari tu.
Tapi Al-Fikr lum download lagi. And Al-Fikr xtngok langsung trailer die.
Npe Al-Fikr wat camtu?
Off course Al-Fikr xnak tertunggu dan menanti setiap episod baru setiap minggu....
Penantian itu menyeksakan....+ lg pasal Vampire Diaries. That's a hell of waiting and craving....
So better Al-Fikr tunggu sampai 6, 7 episod baru start download.
Tapi tuk sedapkan hati Al-Fikr, Al-Fikr cari juga r some off shots dr episod 1st tu....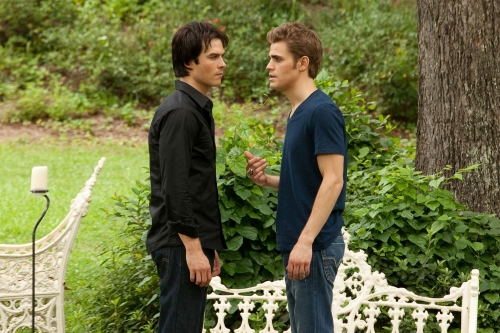 Damon and Stefan will likely never get along perfectly well. But their relationship has evolved a lot over the course of The
Vampire
Diaries.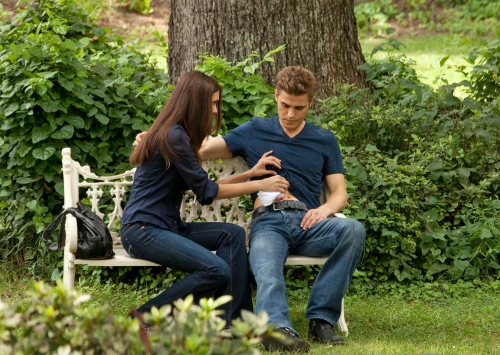 Elena tends to a cut on Stefan's stomach.
Tapi ada r kawan2 yang dh tngok and diorg start r bising2 kata best r, pe r....
Well, for those prick! Here's some word for you....
Back off and shut your filth mouth!!!!
Aku xnak dgr kisah Vampire Diaries dr mulut korg!!!!